When business eventually resume during or after the COVID-19 pandemic, reassuring consumer confidence would be the go to reengagement strategy. Not every business is essential which is why it will be even more difficult for services to reinvent themselves for a while. Even when you reopen, chances are customers won't necessary storm in like before. However, as a business owner or manager, you'll still need to take utmost precautions to adapt your workplace into a safe environment for both customers and employees. So, it's time to come up with COVID-19 back-to-work checklists when businesses resume operations.
All stakeholders involved will have questions, concerns and difficulty adapting to new policies and practices which makes the role of management even more critical. Uncertainty will continue to loom across businesses for the time being, but the best we can do for now is to prepare ourselves in every way we can. Here are some ideas or COVID-19 back-to-work checklists to keep businesses safe and consumers confident when your business resumes:
What to enforce
1. Make 'No personal contact' rules
No one should be a stranger to no personal contact rules. It is the most repeated advice by the WHO and CDA. So, limit hand shaking, closed meeting spaces, hugging or any personal contact.
2. No item sharing
Limit exposure to shared objects, like office equipment including pens, computers, desk space and file folders. Only assign shared equipment that are absolutely necessary.
3. Reorganize your work space
Social distancing should be maintained with a minimum of 3-foot distance between customers, workers and visitors.
4. Adjust break times and rules
Workers will need breaks, both legally and mentally. So, you can set up different lunch hours or break times to minimize the number of people in break rooms.
5. Hand sanitizing stations and cleaning supplies
Invest in safety equipment for customers and employees. Sanitizers and cleaning supplies should be freely available on all posts.
6. Face mask rules
Follow federal and local regulations and create face mask rules that are appropriate for your line of business.
7. Adjust working hours
Just because you can resume your business doesn't necessarily mean you follow the same timings. If working from home worked out, there is no reason for it to not continue. For example, many businesses are following four working days a week. Others have altered working hours to limit the number of people at the workplace at the same time.
Things to avoid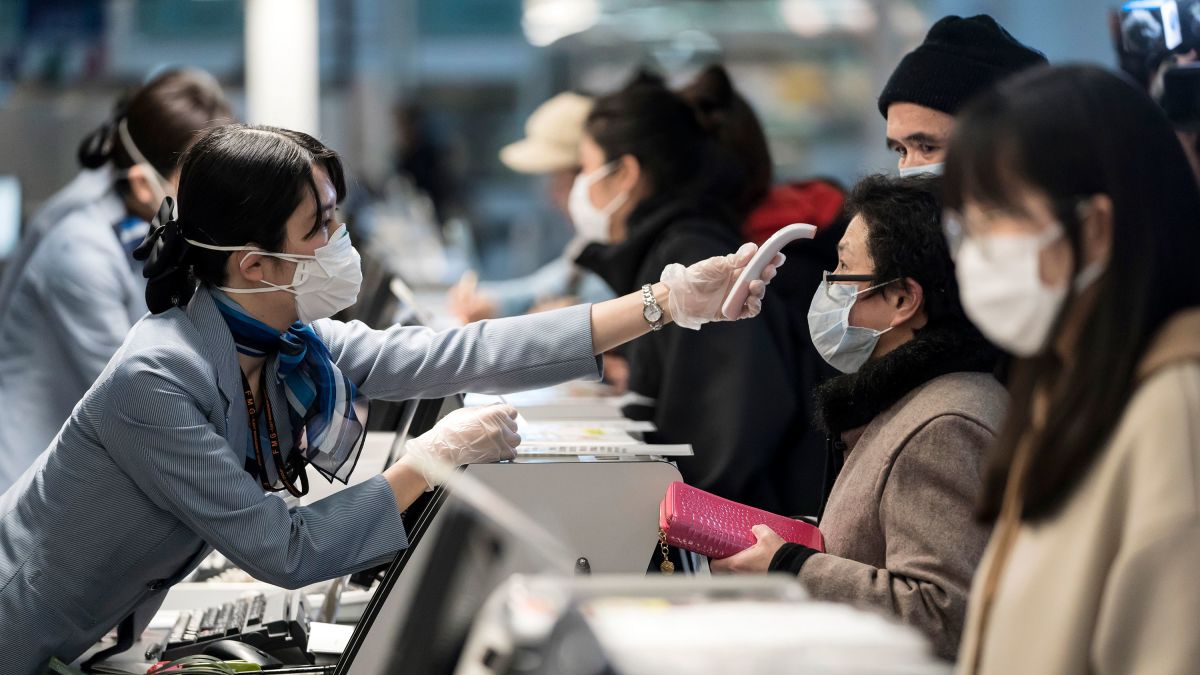 1. Temperature taking operations
While taking temperatures is a smart measure, it does involve some logistical challenges. For example, waiting your turn in line which affects social distancing as well as the privacy of biometric data. If necessary, use instant-read thermometers or have trained health professionals with proper equipment to do it.
2. Don't assume social distancing will be easy to enforce
Social distancing seems simple in theory but it is very difficult to execute. We saw how bad things were when the lockdowns started. There is a lesson in how essential businesses adapted slowly as time passed by. While it is necessary, the better option would be to limit the need for it altogether. For instance, instead of having ten people in a room at a time, you can have five people in two different times or shifts. Moreover, many companies around the world have strictly adopted the work-from-home strategy until it's all over.
3. Don't assume employees will feel safe coming back to work or performing well
Let's face it. Many organizations primary concern is the continuity of their business which can lead managers to ignore the sad reality of the situation. Most employees will be concerned and understandably paranoid at first when they return. So, if you expect them to work with the same efficiency as before, chances are things will get worse.
It was inevitable for lockdowns to ease eventually due to the economic impact on a global scale. So much so, that major retailers and industries have filed for bankruptcy. Many small businesses have closed permanently. So far, most of the bankruptcy filings have been companies that were already in rough shape, including J.C. Penney, J. Crew, Neiman Marcus and Hertz. Major Airlines such as LATAM and Thai Airlines have also filed for bankruptcy. Lufthansa Airlines was bailed out of bankruptcy with $10 billion German state aid. With that said, resuming businesses is not an option anymore hence, the need for COVID-19 back-to-work checklists.